Nova Surgicare has long held a reputation as the premiere destination for facial cosmetic surgery and non-invasive facial cosmetic enhancement in McLean, Northern Virginia and the Washington D.C. area. A little less known are the sumptuously decorated treatment rooms that serve as the nucleus of the practices state of the art medspa.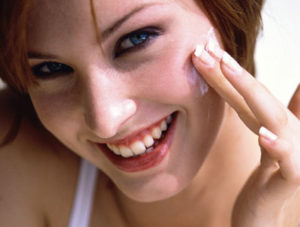 Tucked away like a jewel in the midst of this medical enclave, patients are delighted to find a distinguishing array of the most promising and effective skin care services. From the rejuvenating benefits of chemical peels to the laser and light based therapies that promote a truly youthful complexion, Nova Surgicare's talented team of beauty advisors and aesthetic specialists deliver superior skin care results in a tranquil spa like setting.
Facials move from the mundane to the magnificent with the gentle, well trained hands of the medspa's seasoned aestheticians. Petrissage and effleurage massage techniques are augmented by proprietary, signature methods developed by Dr. Hamrah. Infusions of hand-selected, top tier, pharmaceutical grade skin care products round out each service to give the skin with a healthy, dewy, glow.
For those seeking to add extra pizzazz to their fan-fabulous facial we recommend a whirl with the patented Clarisonic® skin purifying system and the application of lymphatic drainage massage. In case you haven't heard, the Clarisonic® cleansing brush has become the hottest beauty trend to hit the editor's desks in more than a decade. Its revolutionary approach to removing daily dirt and debris has spurred a media frenzy at Vogue, Elle, Self, Cosmopolitan and Glamour magazine that has turned this beauty tool into a household name.
Along the shelves of Nova Surgicare's retail emporium, patients can find the ideal Clarisonic® brush to use at home. In our medspa treatment rooms, the perfect contact of brush to skin prepares the face for deeper product penetration during your facial treatment. Coupled with the time-honored lymphatic drainage technique, toxins are released from the dermis to increase circulation and stimulate cellular renewal, proving to promote a better complexion.
Customized Skin Care
Beautiful skin doesn't happen by accident. Even those individuals lucky enough to be born with great genes need to tend to their skin if they want a life-long radiant complexion. There are two aspects to good skin care, the first is professional skin care services received in a spa setting such as the Nova Surgicare Medspa, second is a good home care regime applied diligently morning and night.
Professional in Spa Services
Facials and other skin care services such as chemical peels, microdermabrasion, and skin tightening treatments should be performed under the strictest code of standards for the maximum results. At Nova Surgicare, our beauty advisors are all medically trained, licensed aestheticians, resulting in a spa experience that is a far cut above the aesthetic services found in other types of spa environments.
It is also important to recognize that your skin has its own unique characteristics, as such, our aesthetic professionals custom design your skin care program specifically for your individual needs. Additionally, Nova Surgicare's aesthetic specialists recommend the appropriate adjustments and rotate the types of services they provide to give your skin a periodic wake-up call. This serves to enhance both the immediate and long term benefits of your facials and professional skin care treatments.
Pharmaceutical Grade Skin Care Products for Home Care Use
Also referred to as cosmeceuticals, pharmaceutical grade skin care products offer a higher concentration of active ingredients and a more effective delivery system. Because of their highly active formulations, these products can only be sold under the direction of a licensed physician. Dr. Hamrah has hand-selected the very best products from the entire category of cosmeceuticals and has made them available for purchase at our medspa.
The Nova Surgicare retail emporium features such distinguished skin care lines as Obagi, SkinCeuticals, Clarisonic® and our signature Nova SurgiCare home care products. Our Beauty Advisors will be happy to help you find the perfect skin care products for your needs. It is also worth noting that you do not have to be a patient to experience the benefits that these lines have to offer. Simply stop by our office and one of our beauty advisors will analyze your skin and help you create the home care ritual that will truly transform the look and feel of your skin.