Oral Surgery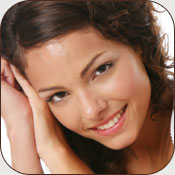 As an oral and maxillofacial surgeon, Dr. Daria Hamrah is specially trained to treat and diagnose diseases and injuries to the mouth, jaw, face and neck. Whether chronic pain is limiting your quality of life or your oral health has drastically deteriorated, Dr. Hamrah can provide the surgical solutions.
Why Choose Dr. Hamrah
Oral and maxillofacial surgeons are one of the most highly specialized medical and dental specialists, and Dr. Hamrah's entire education and professional experience has been dedicated to this field.
After graduating with honors at the prestigious Johannes-Gutenberg University in Mainz, Germany, Dr. Hamrah continued his education with a postdoctoral fellowship at Harvard University, where he focused on head and neck cancer, and internships at the University of Illinois at Chicago and Loyola University of Chicago. He also spent four vigorous years studying Oral and Maxillofacial Surgery at one of the world's top programs at the University of Miami Miller School of Medicine/Jackson Memorial Hospital under the world-renowned surgeon Dr. Robert E. Marx with heavy emphasis on facial trauma and tumor and reconstructive surgery.
What Problems Can Oral And Maxillofacial Surgery Address?
If you have suffered facial trauma requiring reconstructive jaw surgery, endure jaw pain, require your bite to be adjusted or have been diagnosed with oral cancer, you are a candidate for oral and maxillofacial surgery.
Common problems Dr. Hamrah diagnoses and treats are:
Dental Extraction

of impacted or severely decayed teeth (wisdom teeth, canines)
Overbites or underbites through corrective jaw surgery
A missing, fractured or severely damaged tooth can be replaced with a dental implant

Bone grafting

to reconstruct the jaw to restore normal form and function.
Those being tortured from chronic jaw pain might be suffering from temporomandibular joint disorder
Diagnosis and treatment of tumors and cysts of the mouth and jaws
If your gums have been severely damaged by plaque buildup, periodontal surgery might be necessary to better your oral health
Unrelenting facial pain that has never been properly diagnosed might be due to myofascial pain disorder, which Dr. Hamrah can diagnose and treat
For more information, see Types of Oral Surgery.
Financing Your Procedure
We understand the importance of having your surgery done promptly, especially if it is causing you immense pain and discomfort. This is why our financing plan will allow your insurance to cover you if the surgery you require is reconstructive.
However, if you solely require cosmetic work or would like to return for aesthetic purposes, then payment is out-of-pocket.
Dr. Hamrah sees every patient himself and will devote enough time as necessary to ensure all your questions and concerns are addressed. If you live in the Washington, D.C. or northern Virginia area and believe you are a candidate for oral and maxillofacial surgery, please contact Dr. Hamrah today to schedule your personal consultation.
Insurance and Co-Payment
Aetna Dental PPO
Aetna PPO World Bank
Ameritas Dental PPO
Carefirst BCBS (excluding federal)
Cigna
Cigna Samba
Delta AARP
Delta Dental
DentaQuest
Dentemax
Doral Dental
DHCA ( Dental Health Alliance) Assurant
GEHA
GEHA connection
Golden Rule
Guardian
Metlife
One Net
Principal
SunLife
United Health care
Dr. Hamrah accepts most insurance policies. Any additional co-payments must be made at the time of service.