Laser Skin Resurfacing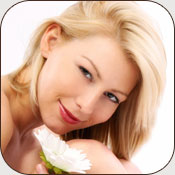 Laser skin resurfacing is one of the most innovative anti-aging solutions on the market. Not only will it result in a younger and healthier appearance, but also psychologically you'll feel more confident and secure with a fresher face.
Benefits of Laser Skin Resurfacing
Laser skin resurfacing has numerous advantages over alternative skin treatments that have a prolonged recovery process, which includes bleeding, bruising and general discomfort.
With less of a recovery time, laser skin resurfacing can also correct numerous facial imperfections, such as:
Improving fine lines and wrinkles
Masking scars
Color correction due to hyperpigmentation (discolored areas of the skin)
Laser Skin Resurfacing Procedure
The laser skin resurfacing procedure rarely exceeds an hour and a half. Timing just depends on the treatment area size.
In most cases a local anesthesia is administered to minimize pain. For treatments of deeper skin layers, a general anesthesia may be used.
The procedure involves the laser being moved with great precision over the treatment area. Depending on the extent of the scar, wrinkle or discoloration, the laser may be scanned repeatedly.
The laser functions by penetrating and removing outer skin layers until the surface layer is one unaffected by the undesirable imperfections. For those requiring extensive work, the session may be divided into two or more, but these are rare cases.
Recovery Process
Recovering from laser skin resurfacing is a minor process. Common side effects experienced include:
Mild swelling
Discomfort
A red, crusted appearance on the skin, which will subside after approximately ten days
A week after the procedure, Dr. Hamrah will remove your bandage and instruct you to apply a thin film of ointment onto the resurfaced skin. Additional cleansing instructions will be provided, as well.
Patients may experience a crusting of the treatment area. If this occurs, it's essential not to pick or scarring may develop.
Risks Associated With Laser Skin Resurfacing
While rare, complications do arise following laser skin resurfacing. These include:
Skin discoloration
Burning
Scarring
In extremely rare cases, a triggering of dormant infections or viruses may occur
Remember, laser skin resurfacing will not halt aging—it simply reverses its hand in a specific region. Eventually, wrinkles, discoloration and imperfections will return.
If you live in the Washington, D.C. or northern Virginia areas and are considering laser skin resurfacing, please contact Northern Virginia facial cosmetic surgeon Dr. Hamrah today to schedule your personal consultation.