Cosmetic Surgery Financing Options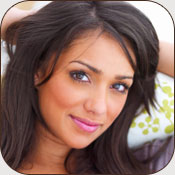 Dr. Daria Hamrah attempts to provide his patients a fair financing program so that there's never a need to delay consultations to diagnose conditions or treatment procedures due to financial constraints.
CareCredit Financing
Dr. Hamrah works with CareCredit to enable patients with the ability to find financing for their cosmetic and non-surgical procedures. CareCredit is a third party financing company dedicated to providing credit for healthcare services. After you have been approved for CareCredit financing, you can use it to finance your procedures. Benefits include:
An instant approval process that can be completed in three simple steps
The convenience of monthly payment options
Zero up-front costs
No annual fees
No prepayment penalties

Lending Club Financing
Learn more about Lending Club.
Financing Policies
Dr. Hamrah's practice follows these financing policies:
Payment in full at the time of each visit unless other arrangements have been made
We accept major credit cards, cash, and checks
In order to schedule a procedure and to secure your desired date, we must obtain a $250.00 non-refundable deposit. The remaining balance of the fees will be due upon your pre-op visit or two weeks prior to your procedure. The deposit will be applied to your elective procedure; however, if the procedure is canceled for any reason, this balance is also non-refundable except in the case of documented emergency or medical disability. If your scheduled date is changed within 3 three weeks of your procedure, an additional $250.00 deposit is required.
You are responsible for the cost of your lab work
Overpayments will be refunded to you
We charge $25.00 for a returned check
Under no circumstances will we file insurance claims for elective cosmetic procedures
Most reconstructive procedures are covered through insurance depending on your policy. Any additional cosmetic work that a patient seeks must be paid for out of pocket.
If you live in the Washington, D.C. or northern Virginia areas and are considering oral and maxillofacial surgery, facial cosmetic surgery, or a non-surgical solution to accomplish your cosmetic goals, please contact Dr. Hamrah today to schedule your free personal consultation.