Skin Care Products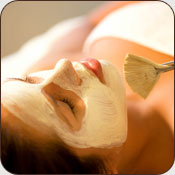 At Nova SurgiCare, we are proud to provide our patients with Obagi skin care products as non-surgical solutions to meet their cosmetic goals. Obagi skin products are unique in that they can completely transform your skin at the cellular level, leaving you skin looking refreshed, younger and healthier.
Why Obagi?
Obagi products are sold as a System. Optimal results are received when products within each System are used in conjunction with each other. This is because they work together to effectively balance your skin's pH level and the ingredients penetrate numerous skin layers to achieve impressive results.
Because Obagi products are prescription strength to improve skin cell function, they are not available from department or retail stores. These sub-par products simply mask the damage by fixing the surface layer, as opposed to Obagi that is long lasting by correcting numerous skin layers.
Dr. Hamrah is a certified surgeon who can provide patients with a prescription to receive an Obagi skin correction System.
Candidacy for Obagi Skin Care Products
So long as one is not pregnant nor nursing, Obagi is an ideal solution for patients looking to rejuvenate the quality and youthfulness of their skin without facial surgery.
Obagi Products Offered
Dr. Hamrah is proud to offer a wide range of Obagi skin care products. Which is most ideal for a patient's situation depends on their cosmetic goals.
Here is a brief overview of the Obagi Systems Dr. Hamrah provides and their benefits:
Obagi Nu-Derm System – Accelerates the healing process for skin with moderate to severe sun damage
Obagi Condition & Enhance System – Improves the overall results of your facial rejuvenation
Obagi-C Rx System – Brightens skin with mild to moderate sun damage
Obagi Blue Peel System – An in-office peel used in conjunction with the Obagi Nu-Derm System
The Obagi Healing Process
The transformation of your skin with an Obagi System comes in phases:
The first phase involves flaking and peeling as the System accelerates the exfoliation of dead skin cells. As the skin peels, fresher, smoother skin is revealed
Next, your skin builds a tolerance to peeling and flaking. As this occurs, the System is penetrating skin layers and transforming skin cells at the cellular level
Your skin will begin to feel supple and resilient. During this phase, results begin to be visible as uneven color evens out, while collagen and elastin production increases.
Finally, the new you is visible and your skin will look, feel and act healthier
If you live in the Washington, D.C. or northern Virginia areas and are considering an Obagi skin product to meet your cosmetic goals, please contact Dr. Hamrah today to schedule your personal consultation.