Facial Surgery Questions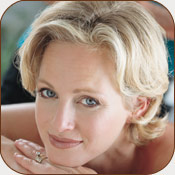 What is facial cosmetic surgery?
Facial cosmetic surgery is a surgical solution to achieve the facial, cosmetic goals you desire. While nothing can halt the aging process, facial cosmetic surgery is an effective solution to turn back time on your face by eliminating wrinkles and undesirable contours, lifting sagging skin, addressing undesirable fatty tissue deposits and more.
What is the difference between facial cosmetic surgery?
Cosmetic surgery focuses on enhancing appearance through surgical and medical techniques. It is performed on areas that function properly but a patient desires more aesthetic appeal.
Cosmetic surgery is reconstruction of facial and body defects due to birth disorders, trauma, burns and diseases. It focuses on dysfunctional areas of the body and is reconstructive.
Who is a candidate for facial cosmetic surgery?
Any man or woman who is in good physical and mental health, is old enough so that muscle development has finished in the desired area of surgery, has realistic goals and expectations, and a desire to better their facial aesthetics is a candidate for facial cosmetic surgery.
What can facial cosmetic surgery correct?
Whether you're looking to lift loose skin from your face or neck through a face lift or neck lift or refine the shape of your nose through rhinoplasty, facial cosmetic surgery can give your face a more youthful appearance while boosting self-confidence. Common surgical enhancements include:
Eliminate the appearance of sternness or "furrowed" brows through a browlift
Adjust earlobe size and reduce oversized ears for adults or children through otoplasty
Facial implants can enhance existing facial features while providing overall facial balance
Turn back the clock on eyes by eliminating the appearance of aged eyes and any fat deposits in the eyelid region through blepharoplasty
Mask the appearance of undesirable scars through scar revision surgery
What risks are associated with facial cosmetic surgery?
Each procedure has unique risks and potential complications associated with it. General risks that are inherent in any facial cosmetic surgery procedure are:
Adverse reaction to anesthesia
Dissatisfaction with the final result
Temporary or permanent numbness in the surgical region due to nerve damage
Temporary or permanent paralysis of the muscles of surgical region due to nerve damage
Undesirable scarring due to a poor choice in incision line location
Any risks that are related to your desired surgery will be discussed during your initial consultation with Dr. Hamrah.
How do I choose the right surgeon?
The most important step in the cosmetic surgery process is choosing the right surgeon. An important aspect of Dr. Hamrah's experience is his one-year accredited fellowship program at UT Southwestern Medical Center/ Willow Bend Cosmetic Surgery Center in which he focused only on facial cosmetic surgery.
Additionally, his background on bones adds an additional dimension to his facial cosmetic surgery philosophy, which is an "inside out" approach. This means he examines the bone structure, as well as any visible sagging, asymmetry, and wrinkles.
Dr. Hamrah approaches cosmetic surgery like making up a bed nicely: if the mattress is lumpy, there isn't much point in spreading a nice bedcover over it (in other words, if the bones are problematic, fixing the skin doesn't help).
If you live in the Washington, D.C. or Northern Virginia areas and are considering facial cosmetic surgery, please contact Dr. Hamrah today at Novasurgicare Phone Number 703-288-4495 to schedule your personal consultation. It just may be the solution you've been looking for.