Facial Rejuvenation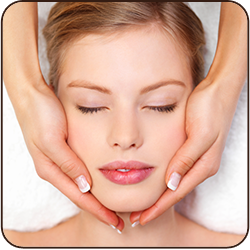 Getting older often sneaks up on people. If you have noticed fine lines, wrinkles, age spots, or loose skin affecting your face, you know how frustrating these sudden imperfections can be. After all, you still feel young – why can't you look the way you feel?
Recapture Your Youth
Thankfully, modern advancements in the science of skin care have made facial rejuvenation more accessible, safe, and effective than ever. At Nova SurgiCare, we are proud to offer the latest, most state-of-the-art facial treatment options currently available to our patients.
We can help you transform the appearance, texture, and tone of your facial skin through procedures like:
Laser skin treatments
Dermal fillers
Phototherapy
Finding the right procedure for you will depend on your current skin condition, your cosmetic goals, and your medical history. Schedule a consultation with us today to find out which procedure(s) can provide you with the best results.
BOTOX and Dermal Fillers
BOTOX Cosmetic is one of the most popular injectables available. Unlike dermal fillers, BOTOX does not "fill" your skin to smooth out wrinkles; it relaxes the facial muscles that cause wrinkles in the first place, allowing your fine lines to soften and smooth out.
Dermal fillers – such as Restylane and Radiesse – use different types of chemicals to rejuvenate the collagen of your skin, which breaks down as you age. Dermal fillers are injected just below the surface of your skin with the goal of returning your dermis layer to its original youthful state, allowing for a more natural appearance than surgical options.
Laser Skin Treatments
Laser technology has advanced exponentially in recent years, allowing for innovative new skin care treatments that can turn back the clock on your appearance. Some of the laser skin care treatments we offer include:
Laser skin resurfacing – This procedure can improve fine lines and wrinkles, mask scars, and correct discoloration caused by hyperpigmentation.
Laser skin firming (SkinTyte ) – Using infrared energy, SkinTyte deeply heats the collagen in your skin's dermis layer, stimulating its growth and initiating your body's natural healing processes, which all create a renewed collagen foundation for your skin. The result is firmer skin and reduced looseness and sagging.
If you have further questions about the facial rejuvenations that we offer here at Nova SurgiCare, please don't hesitate to contact Dr. Hamrah today. We proudly serve patients throughout Maryland, Northern Virginia, and Washington D.C.