The new facial filler on the block
Every now and then a product is launched that completely revolutionizes the field of cosmetic medicine by changing the working paradigm that we use to reverse the signs of age. After careful research and intense clinical studies, Nova Surgicare is pleased to announce that Voluma XC by Juvederm is such a product and this is one of those times when we get to rethink the meaning of "youth restoring benefits."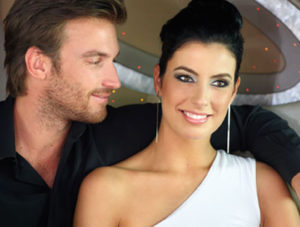 A step up in the evolution of cosmetic facial fillers
For quite some time surgeons specializing in the field of cosmetic enhancement have had a fairly large array of injectable therapies at their disposable to combat the signs of age. While injectable fillers such as Restylane, Perlane, Juvederm, and Radiesse offer, and still maintain a strong position, in the anti-aging arena these non-invasive modalities have their limitations.
A notable aspect of the aging process is the overall volume loss that occurs with the passage of years.
The outer parameters of the face and cheeks are particularly vulnerable. A useful comparison is to imagine the slow deflation of a balloon. Over time the plump, firm resilient exterior contours of the face begin to slacken leading to an overall hollowness and thinning of facial tissue.
Traditionally in the past, surgeons had two methods for correcting this aspect of the aging process. The first was fat grafting and the second was facial cosmetic surgery. Fat grafting utilized the patient's own fat to restore overall facial volume, while facial cosmetic surgery was used to remove excess skin and lift sagging contours. What is so particularly exciting about Voluma XC is that it now offers patients a viable third option and non-invasive approach to completely restoring facial volume loss
The primary component of Voluma XC
Developed by Allergan as part of the Juvederm family of cosmetic facial fillers, the primary component of Voluma XC is hyaluronic acid. I have discussed the benefits of hyaluronic acid in multiple articles but it bears revisiting here. Hyaluronic acid is a substance that is found naturally in the human body. The highest concentrations are found in the fluids of the eyes and joints. Its anti-aging benefits were first discovered more than twenty-five years ago when an ophthalmologist began using hyaluronic acid drops to draw moisture to the eye area after surgery. Since that time, hyaluronic acid has been used in numerous skin care products to aide in skin hydration and moisture retention. In the new millennium, pharmaceutical companies began using hyaluronic acid as a primary constituent of their cosmetic facial fillers. Restylane, Perlane, Juvederm and Belotero all utilize various forms of this superb substance.
Voluma XC also features hyaluronic acid as its primary component. However, the uniqueness of the filler lies in its specific formulation and molecular structure. Voluma XC is unique it that it combines a thick consistency with smooth pliability. Other fillers have been limited to an either / or capacity: either we have a thicker consistency comparable to peanut butter, which is great for shaping areas like the cheeks and jawline or we have the smoothness of jelly, which is ideal for under eye hallows and evening out wrinkles.
With the advent of the thick / smooth consistency available with Voluma XC, cosmetic enhancement specialists can virtually restore volume to the entire face, providing patients with an unprecedented opportunity to look incredibly youthful and natural.
Voluma XC lasts up to two years
Another noteworthy benefit of Voluma XC is its long lasting effects. In clinical studies, Voluma XC has been shown to last up to two years. This makes it the long lasting hyaluronic acid dermal facial filler in the market place thus far. For cosmetic surgeons the implications are exhilarating. We now have the ability to offer patients both youth restoring benefits and long lasting results.
To find out how you can erase ten years or more from your age without the need for surgery contact Nova Surgicare to schedule a consultation with cosmetic facial surgeon and board certified specialist, Dr. Daria Hamrah.