With a promise of warmer days and summer sunshine fast approaching we thought it was a good time to speak about the therapeutic benefits of the sun and the precautions one should take in order to maximize these benefits without damaging the skin.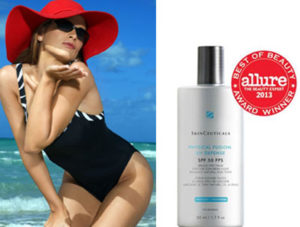 The Benefits of Sun Exposure
1. Sunlight is essential for the synthesis of vitamin D which is important to building and sustaining healthy bones.
2. Sunlight helps to kills bad bacteria making it a wonderful aide in wound healing.
3. Sunlight helps to lower cholesterol
4. Sunlight helps to lower high blood pressure
5. Sunlight penetrates deep into the skin to cleanse the blood and blood vessels making it quite therapeutic for individuals with hardened arteries.
6. Sunlight increases oxygen content in the blood
7. Sunlight helps to boost the immune system
8. Sunlight can help cure depression
Minimizing the Risks Associated With Sun Exposure
In addition to its many benefits sun exposure is also associated with certain risks most notably an increased incidence of skin cancer and premature aging. Depletion of the earth's ozone layer as well as summer clothing that is lighter and more revealing than previous centuries has increased these risks. To maximize the therapeutic benefits of the sun while minimizing associated risks we recommend the following.
1. Limit sun exposure to early morning hours 7am to 9am and late afternoon 4:00 pm to 8:00 pm
2. Wear a hat when spending time outdoors
3. Wear sunglasses that are certified to protect against UVA and UVB rays
4. Use an umbrella when spending time at the beach or picnic areas
5. Wear light, comfortable long sleeve shirts and pants made of natural fibers such as cotton or linen to limit skin exposure and help regulate body temperature. (You may recall that no one wears shorts in the dessert.)
6. Use a broad spectrum sunscreen during peak hours (9 am to 4:00 pm). This includes both sunny and cloudy days, 365 days a year. (UVA and UVB rays penetrate the earth's atmosphere regardless of temperature or climate conditions).
Dr. Hamrah's Favorite Sunscreens
1. Skinceuticals Physical Fusion UV Defense Sunscreen
Is a weightless titanium dioxide and zinc oxide sunscreen that uses color-infused technology to create a sheer, universal tint that is perfect for all skin tones. With a broad spectrum SPF 50 it protects against both UVA (ultra-violet rays) and UVB (burning rays) while helping to even out your skin tone and providing a naturally radiant complexion.
How It Works
SkinCeuticals Physical Fusion UV Defense SPF 50 contains zinc oxide (Z-COTE) sunscreen, the only UV filter that protects against the full spectrum of UVA and UVB radiation; titanium dioxide, a physical sunscreen that protects against UVB and short UVA rays and Artemia Salina, a plankton extract that increases your skin's ability to protect itself against UV and heat stress.
2.Nova Surgicare's RejuveniX Antioxidant UV Defense Sunscreen
We love the formulation of Nova Surgicare's RejuveniX sunscreen for its ability to serve as a high level anti-oxidant moisturizer while also delivering the ultimate broad spectrum sunscreen protection with an SPF 50 that is free of chemical absorbers.
How It Works
RejuveniX provides a pure physical barrier to the sun with active 13.75% Micronized Zinc Oxide. Antioxidants enriched Green Tea Polyphenols, Resveratrol, Vitamin C, Emblica, and Co-Q10 deliver remarkable moisturizing and anti-aging protection. Its light, transparent, non-comedogenic formula is fragrance and paraben free and good for all skin types.