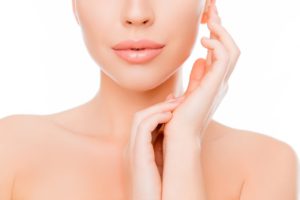 Lip augmentations have recently made a huge splash in the plastic surgery world. Full lips have always been a desired look among women, but the demand for lip injections has been on the rise. One of the most common procedures is the injection of collagen. Collagen is a protein that your body naturally produces which provides support to various parts of your body including the skin, joints, and ligaments. We use injectable collagen that is derived from purified bovine (cow) collagen.
During the initial consultation, we will review, in great detail, what your options are. You will be asked to describe your desired look and we will help you find your best treatment option. We will go over every step of the procedure you're interested in and will make sure you are completely informed every step of the way. Any alternative procedures will also be discussed.
Once you decide to move forward with collagen injections, we will perform an allergy patch test. The test site will need to be watched carefully for four weeks to ensure that no serious side effects present themselves. Any itching, redness, or swelling at the test site should be reported.
The procedure takes about 10-15 minutes and is done right in the clinic! Many patients often get this procedure done on their lunch break, due to the very light recovery. After you receive your injections, you may return to your normal activities, including working and wearing make-up!
You may notice some discomfort, stinging, or throbbing. Swelling or bruising may occur around the treatment area and can be present for a few days up to a few weeks, depending your skin type. Results may vary depending on your physical characteristics, lifestyle, and the area treated.
If you are interested in improving your pout, give us a call at Novasurgicare Phone Number 703-288-4495 and remember to always wear sunscreen whenever you're showing off your sexy lips!